OUR CLASSIC BEER
LIGHT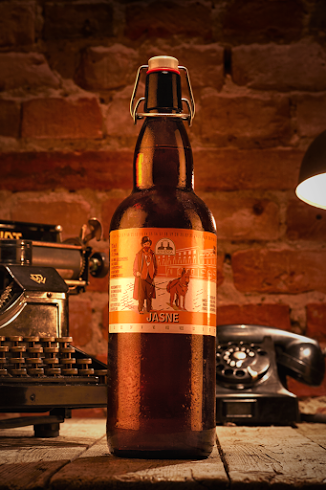 Our flagship classic. The type originating from the Czech Plzeň was brewed in Szczecin in numerous breweries already before 1945. Herbal and floral aromas come from precious aromatic hops. The dry finish and fresh slight bitterness quench the greatest thirst and soothe the biggest heat.
STYLE: Pils
MALTS: Pilsen, Vienna
HOPS: Magnum, Saaz, Lubelski, Sybilla
ALKOHOL: 5,6%
EXTRACT: 12,5%
IBU: 36
---
AMBER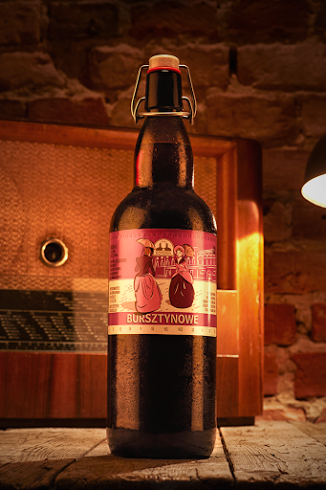 Dark Lager in German style. The beer has got an amber tint and has got a light coffee and chocolate flavour that is obtained by using caramel and roasted malts.
STYLE: Ciemny Lager
MALTS: Pilsen, roasted dark, caramel light
HOPS: Magnum, Sybilla, Hallertauer
ALKOHOL: 5,2%
EXTRACT: 11,8%
IBU: 25
---
WHEAT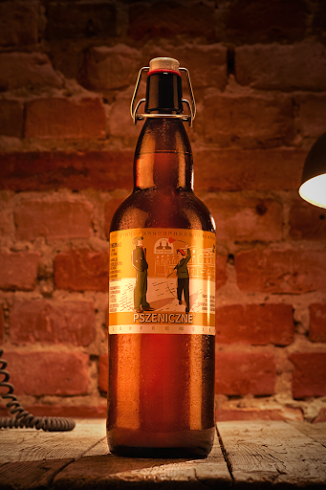 It is made from wheat malt, which gives the beer turbidity, pleasant velvety and malty structure. Dedicated yeasts of the upper fermentation give the characteristic fruity, banana-clove aroma. Brewed already in the old Szczecin according to the art of the Bavarian masters, who discovered and popularised this style of beer.

STYLE: Hefeweizen
SŁODY: pszeniczny, pilzneński
HOPS: Hallertauer
ALKOHOL: 5,6%
EXTRACT: 12,5%
IBU: 18
---
SPECIAL
We focus not only on the classic. We like experimenting. Once a month we have a beer premiere. So far, we have brewed such types as: KELLERBIER, ALTBIER, IPA, APA, DUBEL, WITBIER, STOUT, SCOTCH ALE, RAUCHMÄRZEN and other.